Best Pre Workout Supplements
Whether you are preparing to be the next Arnold Schwarzenegger or just want to improve your body for the upcoming beach season taking a pre workout supplement is a necessity for any workout. Taking a pre-workout supplement that contains caffeine, vitamins, creatine, and amino acids prior to a training session can help to delay muscle fatigue while simultaneously increasing reaction time and muscle endurance.
Additionally, pre-workout supplements can increase metabolism, improve concentration, and help distribute nutrients throughout the body. Once you ingest a pre-workout supplement your body will not want to stop working out. Below, you'll find reviews of the five best pre workout supplements to aid you in your quest for better fitness.
Rank:

#1

#2

#3

#4

#5


Cellucor C4 Extreme



DrivenSports Craze





MusclePharm Assault



Bullnox Androrush



USPlabs Jack3d Micro


Ingredients
Creatine:
Caffeine:
Vitamin C:
Beta alanine:
Carb free?
Ratings
Taste:
9/10
9/10
8/10
8/10
9/10
Mixability:
10/10
9/10
9/10
9/10
8/10
Effectiveness:
9/10
10/10
9/10
8/10
7/10
#5 USPlabs Jack3d Micro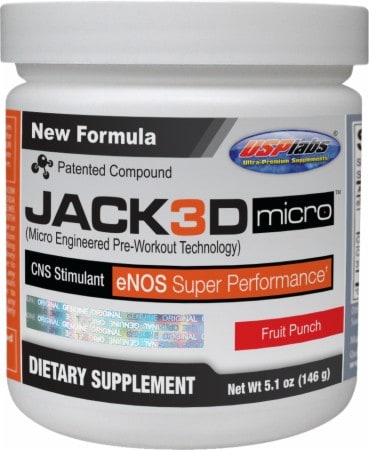 The USPlabs Jack3d Micro pre-workout supplement offers our best price per serving at 40 servings for only $31.99. The patented formula contains zero artificial dyes, creatine, or bet-alanine making it a more healthy and natural pre-workout supplement. Provides clean energy, increased focus, and tastes not bad! The only disadvantage is that some users of this pre-workout supplement have complained that the taste of the product leaves a long lasting and unpleasant aftertaste, also, the formula lacks many important ingredients.
#4 Betancourt Nutrition Bullnox Androrush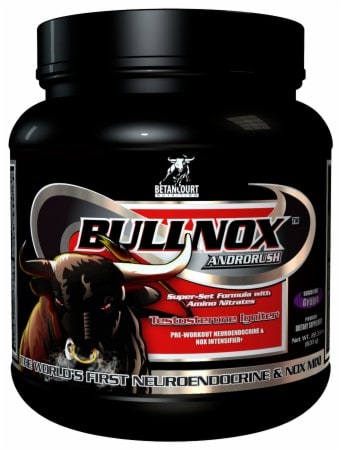 The Betancourt Nutrition Bullnox Androrush proves that being a less expensive product than its competitors does not guarantee its better. While this pre-workout supplement is priced to sell at 35 servings for only $26.25 the product lacked the punch of our other top supplements. While this supplement does nothing horribly wrong it was not as good as our remaining four options in providing energy, muscle recovery, and improving reaction time.
#3 MusclePharm Assault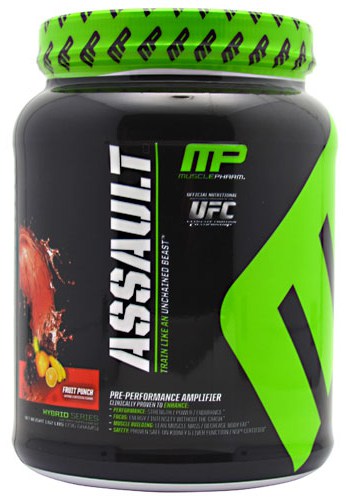 Available in four different flavors including: raspberry lemonade, blue arctic raspberry, orange mango, and watermelon the MusclePharm Assault delivers in flavor, but lacks the needed boost found in our other top supplements. The supplement is able to deliver energy and intensity without crashing; however, many users have reported headaches and jitters from using this pre-workout concoction.
#2 DrivenSports Craze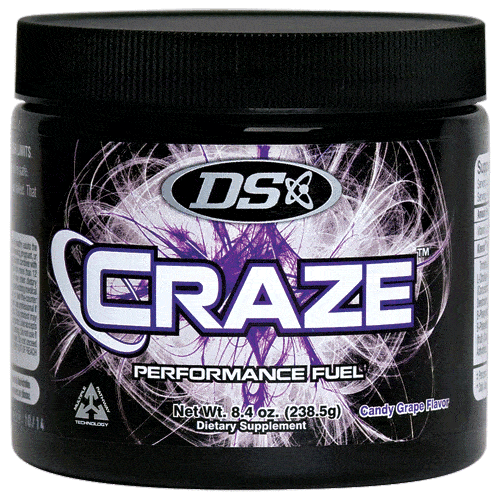 The DrivenSports Craze is a proven pre-workout supplement that delivers endless energy allowing the user to lift any amount of weight. Taken twenty minutes before a workout, athletes will discover that this supplement gives them the needed boost to accomplish any task at the gym. The proven ingredients help to improve concentration, increase muscle endurance, and speed recovery so you can be back at the gym for another intense workout tomorrow. The only drawback to this supplement is that at $33.49 for 30 servings it was our most expensive supplement tested.
#1 Cellucor C4 Extreme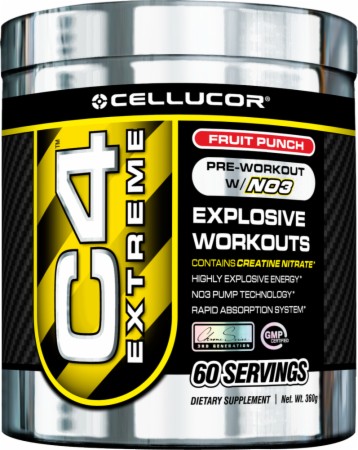 Calling all workout enthusiasts! The best pre-workout supplement available in 2013 is Cellucor C4 Extreme. This proven and extremely effective supplement is available at an excellent price of $29.58 for 30 servings for a total cost of less than 1$ each time you take it! Not only does the product improve muscle recovery, increase energy, and aid in muscle gain, but also the Cellucor C4 Extreme contains ingredients that promote fat loss, increase focus, and lead to positive energy. Try the Cellucor C4 Extreme before your next workout and let the product do the talking!