The 50 Most Popular Fast-Food Restaurants In America
What are the most popular fast-food restaurants in America?
There's no doubt that when it comes to fast food, American restaurants know what they're doing. On a daily basis, food chains in America sell burgers, fries, milkshakes, chicken, pizza, coffee, and more to people all over the country (and the world).
Americans love to eat, and we love the convenience of fast-food chains and their efficient, made-to-order business model and affordable price tags.
The 50 Most Popular Fast-Food Restaurants In America
For this article, we've done a deep dive into America's most popular fast-food chains so you can determine which ones you've tried, which are your favorites, and the ones you still need to visit and experience first-hand.
Here's our list of the 50 most popular fast-food restaurants in America:
50. Checkers & Rally's
Checkers and Rally's is a chain of double drive-thru restaurants in the US that opened its doors in 1986. There are currently 28 states that have Checkers or Rally's locations.
This chain is mostly a drive-thru restaurant; they offer walk-up windows in some locations, but there is rarely any indoor seating. Checkers specializes in hamburgers, hot dogs, french fries, and milkshakes.
49. Jamba Juice
Jamba Juice is a smoothie company that produces blended fruit and vegetable juices and smoothies. They offer a few green juice options for their health-focused customers.
Famous for their tasty, sugary drinks like Strawberries Wild and Strawberry Surfrider, Jamba also offers healthy, clean options like wheatgrass shots and smoothies with kale, beets, and ginger.
48. Einstein Bros. Bagels
Einstein Bros. Bagels is an American chain that specializes in bagels and gourmet coffee. This quick-casual dining facility was opened in 1995 and has delicious breakfast and lunch options for affordable prices.
Einstein Bros. Bagels sells their classic bagels and schmear, breakfast burritos, bagel sandwiches, pizza bagels, bagels and lox, and more.
47. Carvel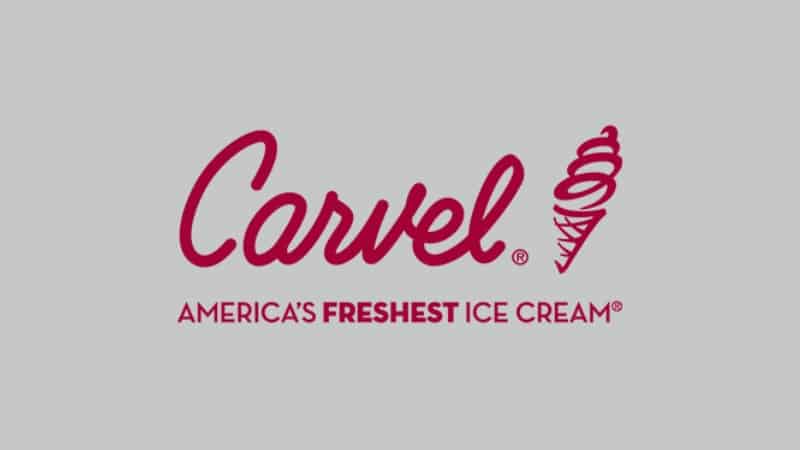 Founded in 1929, Carvel is an ice cream franchise company best known for its soft-serve, ice cream cakes, ice cream bars, and ice cream sandwiches.
As the self-proclaimed "America's Freshest Ice Cream," Carvel operates 320 ice cream stores in 20 states and Puerto Rico.
Carvel now opens co-branded stores with Auntie Anne's and Cinnabon, most typically seen in malls and sports venues in Florida and the Northeast United States.
46. Sbarro
Sbarro is an American pizza chain restaurant that offers New York-style pizza sold by the slice. It's the most commonly seen in shopping malls around the US and has over 600 locations in 28 countries.
Founded in 1956 by an Italian family from Naples, Sbarro started from humble beginnings in Brooklyn, New York. The family opened an Italian grocery store, and in time, opened several locations in New York until Sbarro became a standalone fast-food chain.
45. Shake Shack
Shake Shack is a fast-casual fast food restaurant that was founded in New York. What began as a hot dog cart inside Madison Square Garden became an international mega-chain restaurant for consumers craving a burger and fries.
While its roots are in hot dogs, Shake Shack offers some of the most delicious crinkle fries, juicy hamburgers, thick and creamy milkshakes, chicken burgers, custard, beer, and wine.
44. Wingstop
Wingstop is a fast-food chain that began in Texas in 1994. It specializes in chicken wings, boneless wings, chicken tenders, and a variety of delicious dipping sauces.
The flavor palette at Wingstop is bold and includes everything from a basic wing sauce to garlic parmesan, hickory-smoked BBQ, Cajun, Louisiana Rub, and several more with tons of flavor and spice.
43. Whataburger
Originally founded in San Antonio, Texas, Whataburger is a regional fast-food chain that was opened in 1950 by two friends who wanted to create the perfect burger.
Whataburger specializes in a classic hamburger that comes with a tangy, delicious sauce, cheese, and the classic fixings of an American burger.
Fans of the fast-food chain restaurant became so invested in its signature sauce that Whataburger began offering bottled condiments for sale at local grocery stores.
42. Firehouse Subs
Firehouse Subs is a sandwich shop selling fresh submarine sandwiches and hot subs. The menu items include specialty toasted subs, deli sandwiches, salads, and beverages. The majority of the sandwiches consist of meats and cheese, any one of their specialty sauces, veggies, and condiments.
Founded by brothers and former firefighters in Florida, Firehouse Subs' decor and branding mimic the inside of a firehouse.
41. Church's Chicken
Founded by George W. Church, Church's Chicken was initially a walk-up style restaurant, serving the best fried chicken in town.
The menu has expanded quite a bit since the 50s, but Church's staple items include fried chicken, french fries, and biscuits. Today, there are over 1,500 Church Chicken in the world, including New Zealand, Asia, and Europe.
40. Jersey Mike's
Jersey Mike's is a submarine sandwich shop specializing in made-to-order, deli-style sandwiches with turkey, ham, and other deli meats with cheese, condiments, and veggies.
A popular way to order a sandwich at Jersey Mike's is to ask for it "Mike's Way," which includes lettuce, tomatoes, onions, oregano, salt, and the "Juice" (red wine vinegar and olive oil).
39. Jimmy John's
Another made-to-order sandwich shop, Jimmy John's originated in Champaign, Illinois in 1983.
With a slogan like "Freaky Fast, Freaky Fresh," it seems worth it to give this sandwich shop a try if you ever get the chance.
Jimmy John's sells the classic submarine sandwich with meat, cheese, and veggies, along with toasted subs, salads, and a few sides.
38. Long John Silver's
Long John Silver's is a seafood-based fast-food chain that opened in 1969 in Kentucky. The early restaurants had an authentic nautical theme, where diners stepped into what felt like a real ship to order their food and watch it cook through the glass of the tanks that housed the fish.
Most menu items include battered and fried fish and chicken, french fries, coleslaw, hush puppies, and battered, fried shrimp.
37. Carl's Jr.
Carl's Jr. is a classic American burger joint, offering char-broiled burgers with cheese and all the burger fixings. Menu items at Carl's Jr. are much more diverse now; from milkshakes to chili cheese fries, coffee, dessert, and burritos, it's clear that Carl's Jr. has something for everyone.
Founded in 1941, Carl's Jr. is one of the longest-standing fast-food chains in American history. Originally a barbecue restaurant, the owners added burgers in 1946 and the rest, as they say, is history.
36. Jack in the Box
If you've visited a Jack in the Box, you will likely recognize the mascot — the round white head on a man's body with a pointy yellow hat and a goofy grin — that's Jack!
Jack in the Box first opened in San Diego in 1951 and focused on its drive-thru service, making the process efficient with a two-way intercom so customers could order before they pulled up to the window.
Jack in the Box has every menu item under the sun; tacos (their most popular item), burgers, chicken nuggets, coffee, fries, milkshakes, and even egg rolls!
35. Orange Julius
Orange Julius is a beverage chain selling fruit drinks and juices. The Orange Julius beverage contains ice, orange juice, sweetener, milk, egg whites, and vanilla flavoring.
Fans of the tasty, tangy drink can often find a storefront in a local mall or airport, where foot traffic is high. Orange Julius is often sold in the same retail location as its parent company, Dairy Queen.
34. Nathan's Famous
Born from a nickel hot dog stand on Coney Island, Nathan's Famous grew quickly throughout the state and is another one of America's longest-standing fast-food chains.
Nathan's Famous serves hot dogs, fries, cheesecake, onion rings, meatball heroes, and milkshakes.
33. In-N-Out Burger
That's what a hamburger is all about!
Originally opened in southern California in 1948, In-n-Out is famous for its juicy burgers, made-to-order fries (you can literally see the cooks peeling potatoes from the drive-thru), and tasty milkshakes.
While the burger is great, we can't stop at In-N-Out without indulging in their life-changing animal-style fries. The secret sauce is a game changer!
32. Auntie Anne's
Auntie Anne's is a franchised chain of pretzel shops that can be found in shopping malls, outlet malls, airports, amusement parks, and sports arenas in the US.
Founded in the 1980s, Auntie Anne's keeps its menu items simple by selling soft pretzels, dipping sauce, and soft drinks. We recommend a salted pretzel with cheese sauce!
31. Hardee's
Hardee's is one of the most successful food chains in America. Once it was bought by the owners of Carl's Jr., another popular burger joint, the two companies combined forces to become one iconic brand.
Recognizable by its giant yellow star logo, Hardee's chain restaurants exist all over the modern world. You can get the classic burger all over Asia, the Middle East, Hong Kong, and Africa.
30. Panda Express
Panda Express is a fast-food restaurant that serves Chinese American cuisine. Their popular dishes include orange chicken, Kung Pao chicken, and Beijing beef. The majority of their dishes come with sides, including chow mein and vegetables.
Panda Express is the largest Asian-segment food chain in the US, with over 2,200 locations. The fast-casual restaurant has been delivering delicious Chinese food since 1983.
29. Chipotle
Chipotle is a fast-casual Mexican grill restaurant that serves made-to-order tacos, burritos, and nachos. The healthy chain has restaurants in Germany, Canada, France, and the UK.
Known for its perfectly fresh ingredients and massive burritos, Chipotle is the place to go when you are starved but don't want to eat unhealthy fast food.
Chipotle's queso is iconic but also offers plenty of healthy sides, including black beans, fresh salsa, vegetables, brown rice, and guacamole (it's extra!).
28. White Castle
Unless you've been living under a rock for the past few decades, you've likely heard of White Castle from the hilarious stoner comedy, Harold & Kumar Go to White Castle from the early 2000s.
White Castle is considered the world's first hamburger chain, opening its doors in 1921 in Wichitas, Kansas. Its menu is fairly simple, with burgers, sliders, sandwiches, milkshakes, fries, and onion rings.
27. Boston Market
Boston Market is home to America's favorite comfort foods, like farm-fresh rotisserie chicken, meatloaf, and ribs.
Formerly known as Boston Chicken in the 1980s, Boston Market got its current namesake when it was sold to a new company in 1996. Boston Chicken created the Einstein Bros. Bagels chain, just to show you how intertwined all the food chains in America really are.
26. Papa John's
Papa John's guarantees its customers "better ingredients, better pizza", and they've built a following of loyal customers over the last 30 years. For a pizza chain, Papa John's does very well, scoring some cool celebrity endorsements, including basketball legend Shaquille O'Neal.
Papa John's is a standard American pizza joint; you can order pies for pick-up or get them delivered to your home. Their most adventurous menu option is the stuffed crust; not just with cheese, but with pepperoni too.
25. Little Caesars
Little Caesars is a multi-national pizza chain that is considered the third-largest pizza chain in the United States, following closely behind Pizza Hut and Domino's Pizza.
Knowing their audience, Little Caesars attracts customers with their Hot'N'Ready Pizza which is ready to grab and take home to eat for just $5.
24. Starbucks
Starbucks is a multinational coffeehouse chain that opened its first storefront in Seattle, Washington in 1971.
They have incredible seasonal beverages — pumpkin spice in the fall, the Pink drink all summer long, just to name a few — and a cult following that ranges from frappuccino-obsessed 14-year-olds to business executives looking to get a quick caffeine buzz before they head to work.
23. Quizno's
Quizno's is a fast-casual sandwich shop that gained popularity for its unique toasted sub sandwich.
The founder of Quizno's explained that his sandwich creations were inspired by the oven-baked sandwiches he ate as a kid in New York. They sure are something special!
22. Five Guys
Five Guys is a fast-casual burger chain that sells burgers, fries, hot dogs, BLTs, and grilled cheese. A "regular" Five Guys burger contains two patties, while the "little" size is just one patty. Nothing says America more like a "regular" sized burger being double the beef, right?
Five Guys has an incredible milkshake list, with toppings ranging from Oreo and bacon to peanut butter and coffee.
21. Cold Stone Creamery
Cold Stone Creamery is a national ice cream shop, with operations all over the domestic United States. Stone is infamous for its creamy ice cream and impressive toppings, which they mix carefully into your ice cream on a stone slab at the counter.
Cold Stone's signature ice cream dishes are sold in a chocolate-coated waffle cone, the sprinkle cone, or if you like to avoid the mess, they serve their ice cream in cups as well.
20. Sonic
Sonic is an American burger chain that offers drive-thru and drive-in options to order and eat your food in the car.
While its food is good, Sonic's beverage list and desserts are where the money is. They've got soft drinks, slushies, limeades and lemonade, coffee, and more. Everything is customizable; you can order a cherry limeade and add extra cherries, or a blue raspberry slush and add NERDS candy. The world is your oyster at Sonic!
19. Burger King
One of the oldest burger chains in the US, Burger King offers the classic burger and fries combo with no fuss. You probably know Burger King for the Whopper, their signature char-grilled burger.
They're also home to the Impossible Whopper; a meatless patty made from plants, one of the first of its kind to be sold at fast-food chains.
18. KFC
Kentucky Fried Chicken, or KFC, is a classic American chicken restaurant that sells fried chicken, french fries, mashed potatoes, and coleslaw.
KFC is infamous for its TV commercials showing people showing up to holidays late, without gifts, but with a massive bucket of fried chicken in their hands. Naturally, their families forgive them immediately and all is well. That's the power of chicken – it brings people together!
17. A&W Restaurants
While you may recognize the name of the sweet root beer soda, A&W is also a burger chain and a fairly popular fast food restaurant around the country.
If you're looking for a hearty meal on the go, A&W serves up delicious burgers, perfectly salted fries, and a drink with a hefty 22 grams of protein per cheeseburger. While there are better ways to get your protein serving, like taking the best protein powders, A&W's burger isn't the worst choice.
16. Mrs. Fields
Mrs. Fields is one of the largest retailers of freshly baked, on-premise specialty cookies and brownies in the country. Mrs. Fields' chocolate chip cookie is a secret recipe and it's the perfect balance of salty and sweet.
A popular stop in most shopping malls, Mrs. Fields sells cookies and treats individually for customers to enjoy. They also sell massive cookie cakes and heavenly brownies.
15. Subway
It's time to eat fresh!
Arguably one of the catchiest jingles of its time, Subway had Americans eager to start eating their sandwiches so they could look like Jared, their spokesman who lost over 100 pounds eating Subway sandwiches every day. It was a genius marketing strategy, and it worked.
While Subway sandwiches are a tasty, healthy option, we're all about the fresh cookies they always have on-site.
14. McDonald's
If you're anywhere in the world and you see those golden arches, it's like knowing a friend is nearby. McDonald's is the most influential fast-food chain of its time. What started as a burger joint has transformed into selling breakfast items, a coffee bar, desserts, chicken products, and much more.
Today, McDonald's serves over 69 million customers in over 100 countries.
13. Domino's
Domino's is a multinational American pizza chain restaurant that got its start in Michigan in 1960. Its main style is Italian-American dishes, with pizza styles including traditional, specialty, and custom.
Domino's has tons of tasty pizza options for various flavor preferences and palettes. There's even a vegan pizza!
12. Popeyes
The home of the spicy chicken sandwich that took the world by storm in 2020! Popeye's was founded in New Orleans in 1972, selling fresh fried chicken and tasty sides.
After having its viral moment, Popeye's Louisiana Kitchen serves sides like beans and rice, Cajun fries (that heat will sneak up on you!), mac and cheese, mashed potatoes, and more.
11. Panera Bread
Panera Bread is a bakery-cafe chain with over 2,000 locations in the US and Canada.
Specializing in pastries, coffee, bagels, and sandwiches, Panera Bread is a cozy spot to meet a friend for lunch, have a coffee date, or enjoy a healthy, affordable dinner.
10. Taco Bell
Taco Bell sells Mexican-inspired foods, including tacos, burritos, quesadillas, nachos, and more. The fast-food restaurant offers fantastic Value Menu options for just $1.
Taco Bell has a huge fanbase all over the world that will never stop eating its cheap, tasty food, no matter what nutritional information is released.
9. Chick-fil-A
Chick-fil-A is one of America's largest fast-food chains and they've built a huge base of loyal customers who love their chicken sandwich.
Serving breakfast, lunch, and dinner, Chick-fil-A offers tasty fried or grilled chicken sandwiches, nuggets, crinkle-cut fries, coffee, soft drinks, and milkshakes. Chick-fil-A's signature sauce is also sold in grocery stores now.
8. Pizza Hut
Pizza Hut is loved for its stuffed crust, calzones, and hand-tossed pizza, which is a genuine copy of the classic Italian dish. They sell a variety of pies, from classic pepperoni to dippin' strips for the sauce-lover.
Pizza Hut even developed a pizza for space food; it was vacuum sealed and designed to fit in the Space Station's oven.
7. Arby's
Arby's is the home of America's roast beef sandwich and curly fries. They also sell deli sandwiches, gyros, and milkshakes. The Arby's logo is a classic American symbol; the iconic red hat means a homestyle roast beef sandwich is on the horizon.
Some Arby's locations sell wild game sandwiches and offer breakfast options as well.
6. Dunkin'
The Boston classic is a quick-service coffee and donut shop. Dunkin' has built a huge following over the years, thanks to its strong coffee and munchkins (donut holes).
Whether you drive-thru or dine-in, you can always expect a crowd at Dunkin', thanks to its rapid expansion in the US and internationally.
5. Cinnabon
The home of America's favorite baked goods, Cinnabon can be found in most shopping malls and airports in the US. Cinnabon's signature item is the cinnamon roll — a warm, doughy pastry that's made to order with cinnamon, frosting, and tons of sugar.
It's impossible to walk past a Cinnabon without slowing down to enjoy the sugary aroma in the air. See if you can resist!
4. Wendy's
As far as burger joints go, Wendy's is the cream of the crop. Wendy's sells square hamburgers, sea salt fries, and Frosty's (soft-serve ice cream).
The iconic menu items include a chocolate Frosty and Wendy's perfectly seasoned fries. If you're feeling adventurous, try dipping a fry in the Frosty. You won't regret it!
3. Krispy Kreme
Krispy Kreme is an American donut and coffee company, with 1,400 stores open worldwide. The company's founder bought a yeast-raised recipe from a New Orleans chef and began selling it to grocery stores in the 1930s.
Since then, Krispy Kreme's classic glazed donut has become a fan favorite. These donuts are best served hot!
2. Baskin-Robbins
Baskin-Robbins is an ice cream shop that claims to be the world's largest chain of ice cream specialty stores, with more than 8,000 locations worldwide.
Featuring over 31 flavors of ice cream at any time, Baskin-Robbins ice cream is also for sale in grocery and convenience stores across the US.
1. Dairy Queen
Dairy Queen, also known as DQ, is an American ice cream chain that sells burgers, fries, and many ice cream treats.
DQ's most popular item is the Blizzard, soft-serve ice cream mechanically mixed with toppings including candy, brownies, cake batter, and syrups. The Blizzard has been a hot commodity since its introduction in 1985.
Anyone with a sweet tooth or sugar craving will find happiness at Dairy Queen.
Summary
There you have it! The top 50 fast-food chains in America.
Each restaurant has its own specialty items and history, so it's worth visiting each one and experiencing what makes them unique. You might be surprised by what your top choice is!
Here's a quick recap of the 50 most popular fast-food restaurants in America:
Dairy Queen
Baskin-Robbins
Krispy Kreme
Wendy's
Cinnabon
Dunkin'
Arby's
Pizza Hut
Chick-fil-A
Taco Bell
Panera Bread
Popeyes Louisiana Kitchen
Domino's
McDonald's
Subway
Mrs. Fields
A&W
KFC
Burger King
Sonic
Cold Stone Creamery
Five Guys
Quizno's
Starbucks
Little Caesars
Papa John's
Boston Market
White Castle
Chipotle
Panda Express
Hardee's
Auntie Anne's
In-N-Out
Nathan's Famous
Orange Julius
Jack in the Box
Carls' Jr.
Long John Silver
Jimmy John's
Jersey Mike's
Church's Chicken
Firehouse Subs
Whataburger
Wingstop
Shake Shack
Sbarro
Carvel
Einstein Bros. Bagels
Jamba Juice
Checker's & Rally's
Which one of the most popular fast-food restaurants is your favorite, in your opinion? Leave a comment below.