The 20 Best Bodybuilding YouTubers of All Time
Who are the best bodybuilding YouTubers?
Well, the Hodge Twins, Kali Muscle, and Rich Piana are, to name a few.
However, you'll find several more YouTubers listed below, that have managed to build the biggest bodybuilding channels on the platform.
So, let's get straight into it.
Here's a list of the best bodybuilding YouTubers that you should subscribe to!
The 20 Best Bodybuilding YouTubers
The list of bodybuilding YouTubers and figures mentioned below has been compiled from various sources around the web, such as Ranker, Social Blade & Wikipedia.
These are the best bodybuilding YouTubers:
20. MAKAVELI*MOTIVATION
If you're looking for some motivation to get back in the gym, then MAKAVELI*MOTIVATION's YouTube channel is the cream of the crop.
They feature some of the biggest names in the fitness industry and have developed a presentation style that's envied by many other fitness/bodybuilding YouTube channels.
MAKAVELI*MOTIVATION begun in 2010 and has since built up over 622,000 subscribers and almost 240 million views to date!
19. Strength Wars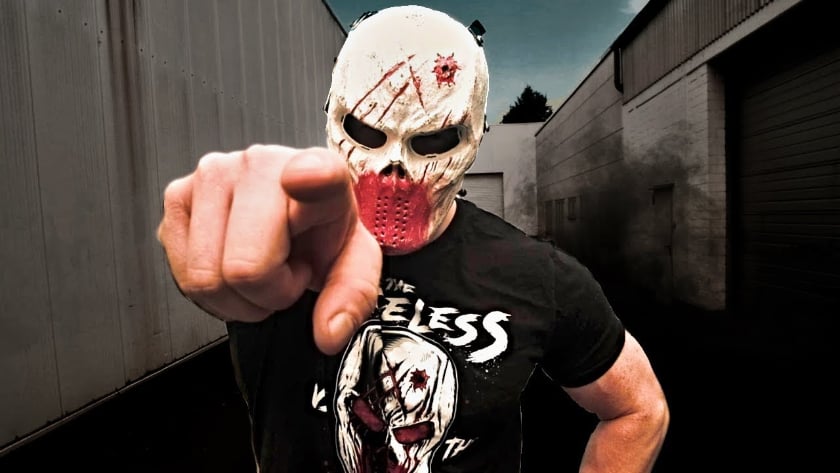 Strength Wars was founded in 2012.
It produces episodes around strength athletes from different sports, like Powerlifting, Strongman, and Bodybuilding, who go head-to-head against each other in several different events.
They compete in a series of strength challenges to determine the overall winner. Battles feature deadlifts, squats, bench press, dips, keg lifts, and more.
Since the channel began, Strength Wars has accumulated over 1.1 million subscribers and approximately 196 million views.
Strength Wars is one of our favorite YouTube channels to watch!
18. Connor Murphy
Connor Murphys channel was created in January 2016 and has amassed a whopping 2.4 million subscribers and just under half a billion views!
Connor's channel is all about working out, body transformations, and pick up.
His about page says, "if you work hard to build an aesthetic physique, then it would be a waste not to have some fun with it."
So, if you're looking for a bodybuilder's YouTube channel that offers more than just your standard workout videos, this could be a good one for you.
17. Scooby1961
Scooby's what you might call an "OG" of the bodybuilding fitness community on YouTube.
He started his channel thirteen years ago in 2007 and has built an impressive following of almost 600,000 subscribers.
You can expect to see home workouts, diet and nutrition tips, and overall fitness advice, built from years of personal experience.
He's also a big fan of travel, so you'll see videos around that thrown in for good measure.
Scooby is no spring chicken, but he's in fantastic shape for his age. So if you're over the age of 40, this could be an excellent channel for you to follow.
16. Jeremy Ethier
As Jeremy puts it, his "channel is focused on providing science-backed training and nutritional videos in order to help you become the best version of yourself."
Jeremy's a certified functional movement screening (FMS) and Kinesiology professional, and his goal is to provide an unbiased approach to optimize your training and nutrition.
Since he started his channel in October 2016, Jeremy has built over 2.6 million subscribers and accumulated an impressive 240 million views!
15. Scott Herman
The next best bodybuilding YouTuber is Scott Herman.
He created his channel in May 2009 and has gained 2.4 million subscribers and 465 million views.
He describes his channel as "NO BRO-SCIENCE, NO DRAMA, NO CLICKBAIT, just kick-ass videos geared toward helping you learn how to maximize your workouts and GAINS!"
Scott's channel offers more than just typical workout videos, as he's also created playlists around myth-busting, nutrition, supplements, and general how-tos.
14. Generation Iron
Generation Iron Fitness & Body Building Network was founded in May 2012 and is the "number one source for everything fitness and bodybuilding" according to their about page.
The YouTube channel offers exclusive content around strength, fitness, and entertainment, for bodybuilders and fitness enthusiasts.
They have some interesting playlists, like "Natty 4 Life", "Bikini Diaries," and "Enhanced."
You'll find a ton of useful information on their channel, and the production quality of their videos is top-notch.
Generation Iron Fitness & Bodybuilding Network currently has 367,000 subscribers and 97 million views.
13. Kali Muscle
What a legend!
He's another one of our favorite bodybuilding YouTubers, and his popularity is notified worldwide with over 2 million subscribers.
Since he launched his channel in April 2008, Kali's focused on Fitness and bodybuilding related content, with some comedy thrown in for good measure.
As he puts it, "I'm here to Motivate and Inspire. I upload daily videos relating to Fitness, Gaming, Cooking, and Vlogs."
He has one of the most insane physiques in the YouTube fitness community, which he's built over 30 years of hardcore training.
Kali has a pretty unique and inspiring story, so if you're after a laugh as well as fitness tips and tricks, go check out his channel.
12. Vitruvian Physique
Vitruvian Physique is a bodybuilding YouTube channel created by Igor Openshansky.
Igor started his channel in May 2014 and built a fanbase of around 490,000 subscribers, and his videos have been watched over 48 million times.
He says that his "channel is based around informative, comedic, and overall produced videos tackling various topics in the fitness and nutrition world."
Igor has 13+ years of training experience, a Bachelor of Science degree in Human Physiology, and he's competed and won several Men's Physique shows since 2013.
He seems to know what he's talking about, and his channel is growing at a steady pace.
11. TwinMuscle
TwinMuscle is one of the funniest bodybuilding YouTube channels in the fitness world.
Hosts, Keith and Kevin Hodge, or the Hodge Twins as they're more commonly known, are YouTube personalities that, as they put it, are "famously known for their comedy, fitness commentary, and relationship advice on their YouTube channels TwinMuscle, Hodgetwins, AskHodgetwins and Hodgetwins Vlogs."
They're both hilarious, and we've been following them since they started TwinMuscle back in 2010.
They've now gained over 2.2 million subscribers and over half a billion views, so you should definitely go check them out.
10. Christian Guzman
Christian Guzman started his YouTube channel in March 2012 and has amassed over 991,000 subscribers to date.
His channel has close to a quarter of a billion views, and he's known for his 'summer shredding' videos and daily vlogs.
He also owns the fitness apparel company, Alphalete, as well as 3D Energy Drinks, Alphalete Gym, and Alphaland.
Christians consistently in great shape and gets ridiculously shredded in the summer.
Check out his channel for tips on getting lean.
9. Omarlsuf
The next best bodybuilding YouTuber is Omarlsuf.
His channel is all about his fitness journey and transformation, as well as natural body workout routines, tips, training, and nutrition advice.
Since he started his channel in April 2009, it's generated over 183 million views and established a following of 835,000 subscribers.
Omar's channel is perfect for beginner/natty lifters, or if you're looking for some no-BS advice from someone that's been training natural (his words, not ours) for a long time.
8. Bodybuilding.com
If you're reading this list, then it's more than likely you know about Bodybuilding.com.
Other than their website, Bodybuilding.com's YouTube channel is also an excellent resource for bodybuilding and fitness-related content.
The videos are well structured and planned out, which makes for easy to follow and enjoyable content.
Bodybuilding.com started their YouTube channel in 2009 and uploaded their first video on December 8, 2009.
Fast forward 11 years, and their channel has over 5 million subscribers and 697 million views.
If you're into bodybuilding, then this is an absolute MUST channel to follow.
7. Nick's Strength and Power
The seventh-best bodybuilding YouTuber is Nick, from Nick's Strength and Power.
He created his channel in February 2012 and has gone on to build a following of more than 891,000 subscribers.
Nick states that his channel is "The #1 most followed source for Bodybuilding News, Coverage, and Information."
We've been following Nick's channel since the beginning and can attest to the quality of content Nick put's out.
This is an absolute must channel to follow if you're a natural lifter.
Nick knows everything there is to know about natural bodybuilding, as he's a natural bodybuilding competitor himself.
He also covers IFBB Pro bodybuilding and discusses topics around enhanced athletes.
6. Rich Piana
It wouldn't be the best bodybuilding YouTube List without the legend himself, Rich Piana.
Rich was a professional bodybuilder that competed in bodybuilding shows since he was a teenager.
He started his YouTube Channel in April 2011 and amassed a following of over 1.2 million subscribers and 320 million views.
Rich started 5% Nutrition, a brand that represents "those of us [who] are willing to give whatever it takes to reach their goals."
It's one of the most recognized brands in the fitness industry and sponsors some of the biggest bodybuilders in the game.
You'll find all sorts of quality content on Rich's channel, from workout routines to nutrition and supplement advice.
R.I.P. Rich Piana.
5. Steve Cook
Steve Cook started his bodybuilding YouTube channel in December 2012.
Since then, his channel has generated over 181 million views and has accumulated 1.31 million subscribers.
On Steve's channel, you can expect to find content around home workouts, training splits, nutritional information, and lifestyle and travel videos.
If you're after authentic content about fitness and bodybuilding, delivered professionally, then check out Steve's channel.
4. BroScienceLife
If you're unfamiliar with the term 'BroScience,' then dictionary.com defines it as "a term for misinformation circulated among men; usually, bodybuilding claims not backed by science."
BroScienceLife refers to itself as a comedy channel that's "50% fact, 50% magic, 100% results."
The channels creator, Dom Mazzetti, started the channel in 2012 and has built a loyal fanbase of over 2.39 million subscribers, with a view count of over 400 million views.
So, check out BroScienceLife if you're up for a giggle!
3. Bradley Martyn
The third best bodybuilding YouTuber is Bradley Martyn.
He started his channel in 2014 and has since generated over 367 million views, and built a subscriber base of more than 2.55 million.
You can expect to find how-to videos, diet and nutrition content, and daily vlogs, as well as eating challenges and pick up.
There's no question that Bradley has an impressive physique and knows what he's doing, so we recommend checking out his channel when you have the time.
2. Calum von Moger
Calum von Moger is one of the most popular fitness YouTubers in the game right now.
He's an Australian three-time Mr. Universe winner and has been bodybuilding since he was a teenager.
Calum started his YouTube channel back in 2012, which has since generated over 131 million views and 914,000 subscribers.
His channel is all about bodybuilding, so you can expect to find everything from workout routines to nutrition and supplement advice and vlogs about his day to day life.
Calum does all sorts of other interesting and exciting things, like photoshoots, acting, and movie roles.
1. Athlean-X
Jeff Cavaliere, from Athlean-X, is the best bodybuilding YouTuber.
With over 10.5 million subscribers and more than 1.6 billion views, Athlean-X has become one of the most prominent fitness/bodybuilding YouTube channels ever.
When you head over to the Athlean-X channel, you can expect to find a whole host of training tips and tricks, as well as nutrition and diet advice, and pretty much everything and anything to do with building your ultimate body.
Jeff's a qualified physical therapist and strength coach who's worked with some of the most prominent athletes in the sporting world and a whole bunch of celebrities.
He started Athlean-X back in 2006, and has since built a successful YouTube fitness channel around bodybuilding, focusing on "putting the science back in strength."
Summary
We hope you enjoyed our list of the best bodybuilding YouTubers.
We recommend checking out all the channels on the list until you find the ones that suit your style.
There's tons of really valuable information on all their channels, particularly for beginners.
So give them a try and tell us what you think.
Here's a quick recap of the best bodybuilding YouTubers:
Athlean-X
Calum von Moger
Bradley Martyn
BroScienceLife
Steve Cook
Rich Piana
Nick's Strength and Power
Bodybuilding.com
Omarlsuf
Christian Guzman
TwinMuscle
Vitruvian Physique
Kali Muscle
Generation Iron
Scott Herman
Jeremy Ethier
Scooby1961
Connor Murphy
Strength Wars
MAKAVELI*MOTIVATION
Who's your favorite bodybuilding YouTuber? Leave a comment below.
<![CDATA[ */ var zbjs = {"ajaxurl":"https:\/\/jackedgorilla.com\/wp-admin\/admin-ajax.php","md5":"d16a4326ce5fc8a7290ecf8217830668","tags":[],"categories":["Training"]}; /* ]]>