Randy Orton Workout
If you're familiar with the WWE, then you likely know who Randy Orton is! He's been the WWE World Heavyweight Champion eight times and is a third-generation pro wrestler. He's even been World Heavyweight Champion four times! Randy has been involved with wrestling his entire life, so he's always been in great shape. Now he has one of the most coveted bodies in the industry, and is known for his great looks. He stands at 6 four 5 inches tall and weighs around 235 pounds. He has noticeable muscles from head to toe and is generally seen with minimal clothing because of his profession. Randy does a lot of hard workouts in order to achieve his physique, so if you're interested in looking like him, you'll need to work hard.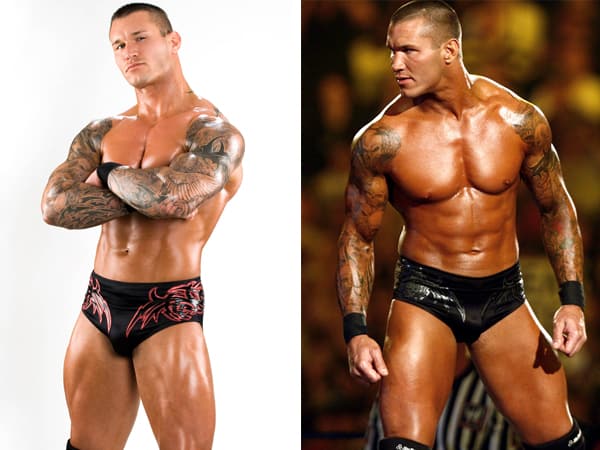 Andy Orton's Workout
In order to keep his body muscular, Randy does a lot of body weight exercises, like pushups and pull-ups. In addition to this, he focuses on heavy lifting all throughout the week. Each day he focuses on a different part of the body and every other day he'll do either core training or ab training in addition to his normal workout. He enjoys cardio and feels that it helps increase his endurance, which benefits him when in the ring. All of these workouts result in him exercising his entire body each day of the week, paying attention to specific body parts only on certain days.
Another important aspect of Randy's workout routine is to switch his exercises every three weeks. This ensures that his muscle growth doesn't plateau and that he constantly keeps his body working hard. In addition to this, adding new exercises keeps him interested in working out and gives him something new to look forward to. He also always warms up before he works out and then finishes his sets by going until he cannot go any longer. Stretching is extremely important to him and something he does on a daily basis.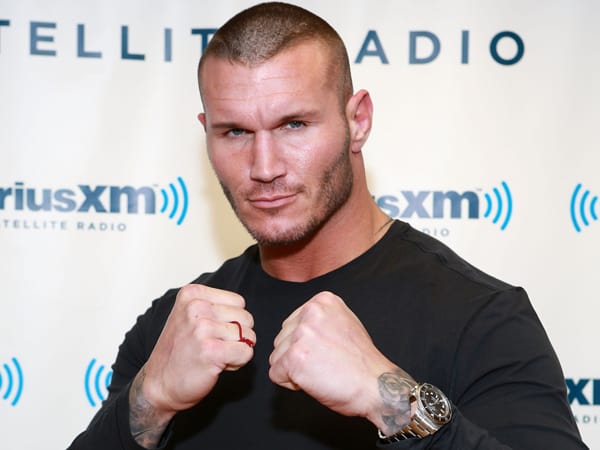 High Protein Diet
Randy follows a simple diet that focuses on high protein intake on a daily basis. He also tries to stay away from carbohydrates after 8pm so that his body isn't processing them all throughout the night. Randy also stays away from eating large meals with a lot of carbohydrates, and focuses on only the carbohydrates that will benefit him (like sweet potatoes or oatmeal). So, much of his day will be made up of small meals that are nutritionally balanced with protein, fat and complex carbohydrates.
Randy eats a lot of meal replacements as well as protein shakes that help him get his 250 grams of protein per day. In fact, most of the protein he eats each day comes from supplements instead of food. This is largely due to his busy schedule, as he can't cook fish and chicken all day long. Randy has said that when he wants something sweet he'll indulge in ice cream, but won't eat an entire tub. He understands that it can be difficult to eat perfectly every day of the week, but says with the right attitude that it's definitely possible.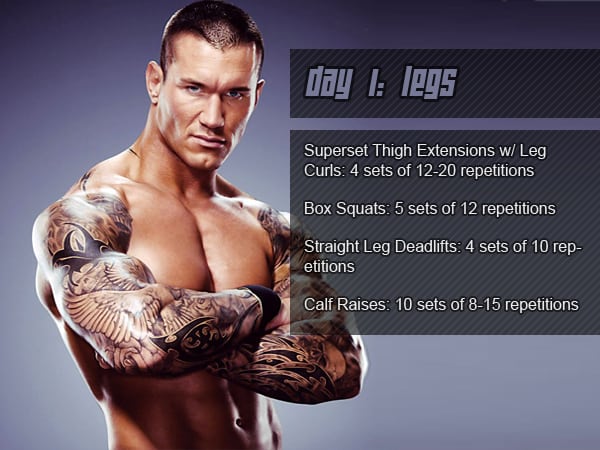 ---
---